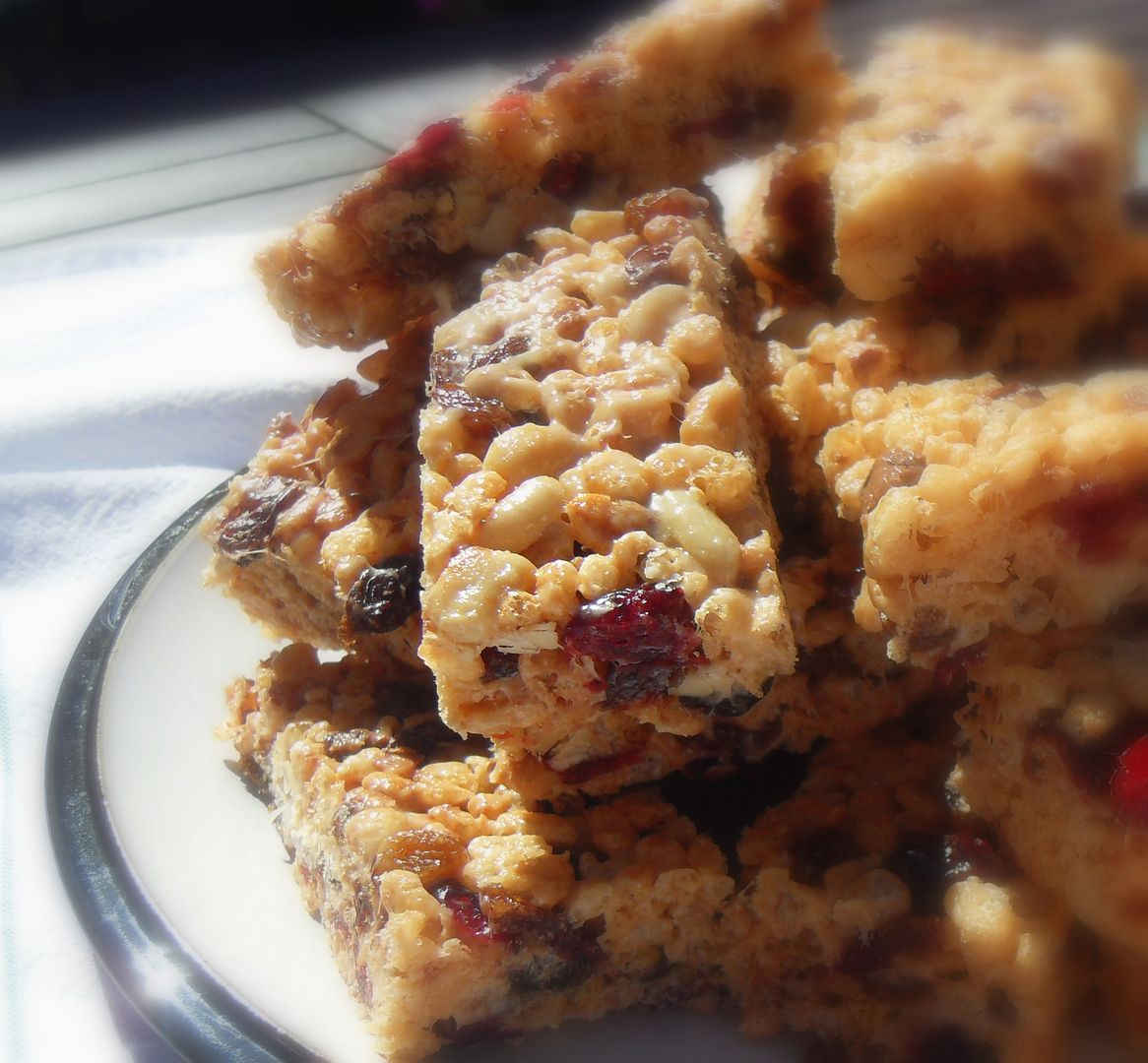 I always get a little bit nostalgic this time of year. Summer is winding down and the kiddies are all excited and getting ready to go back to school.
When I was bringing up my children, our home was a flurry of activity!!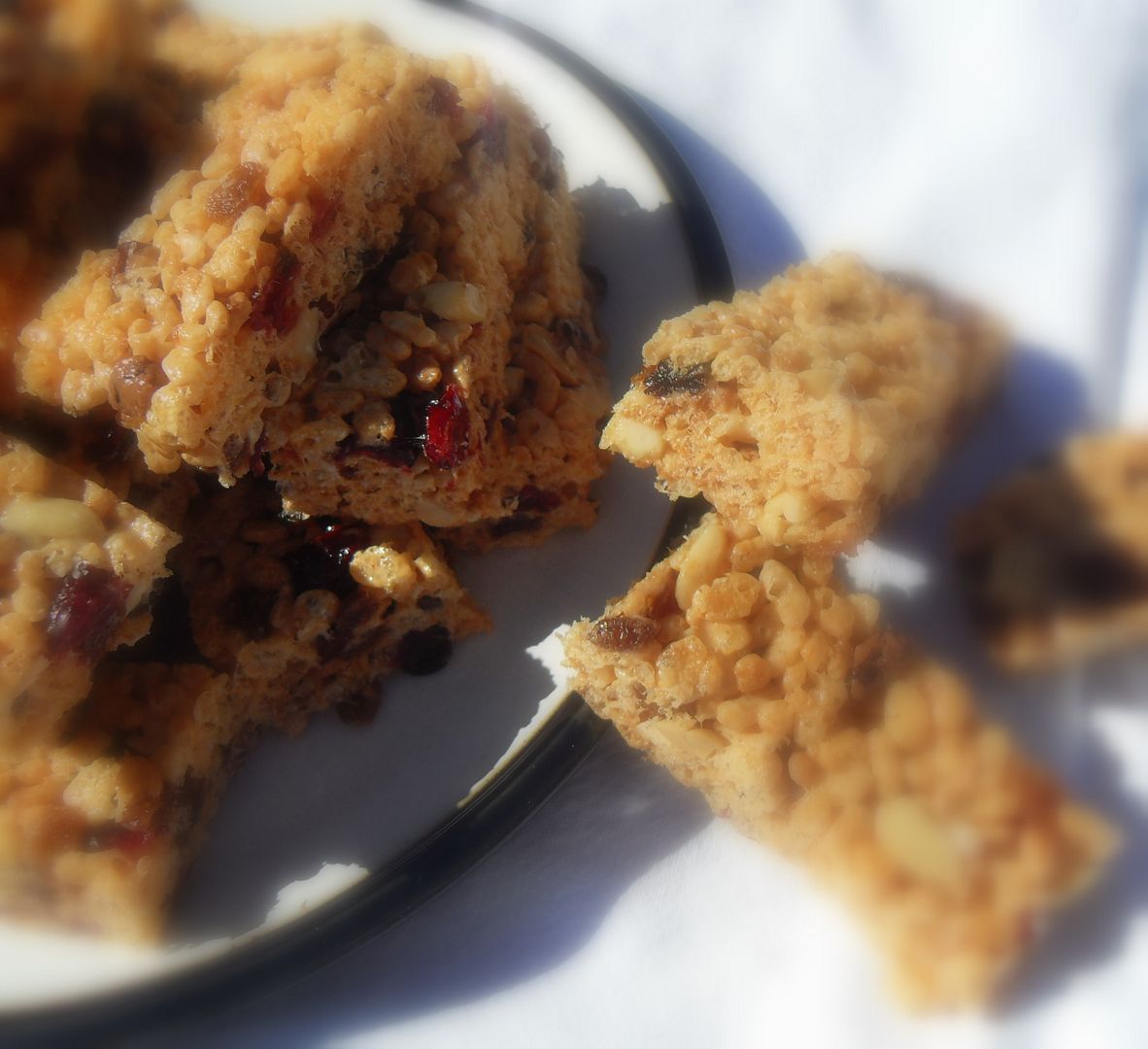 There were new shoes to buy, new school clothes, book bags, scribblers, pencils etc., and with five children in the house, as you can imagine, it was quite a lot of shoes and protractors!!!
They were pretty excited about it all and I was pretty excited about it all as well! And not for the reasons that one might suppose . . .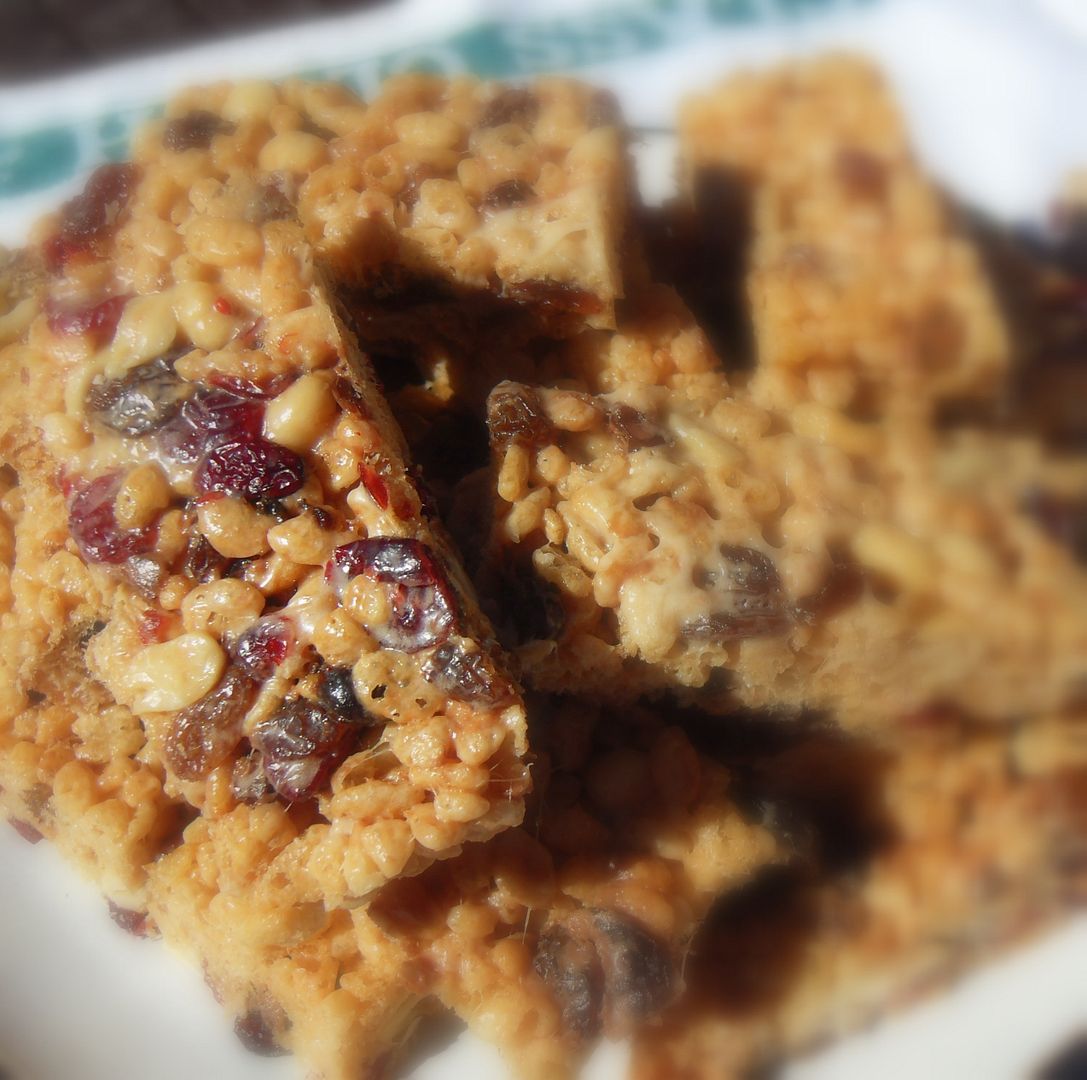 Sure I would be getting the house back to myself during the daytime . . . things would certainly be a lot quieter and I would definitely be having more time on my hands . . . but that was not the most exciting bit.
Lunch and after school snacks! That was the exciting bit!!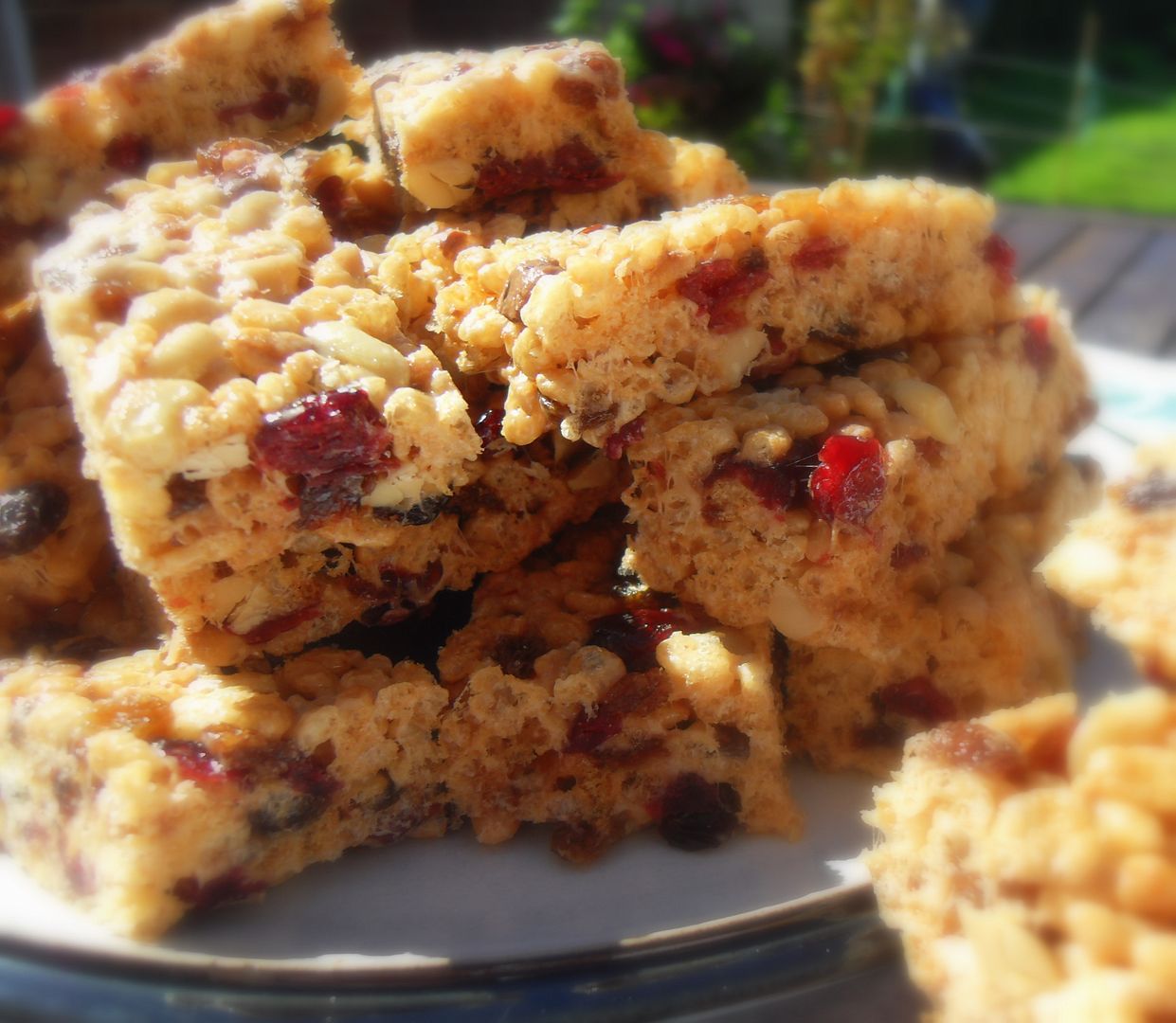 I always tried to provide my children with healthy, nutritious and interesting snacks in their school lunch boxes and I always made sure that there was some fresh cookies or some other baked goodies waiting for them when they got home at the end of the day . . . just to tide them through til teatime.
It was just one of my favourite things to do. I think I equate baking with loving . . . and my babies were well loved! At any rate, this was one of my favourite snacks to make them. I also think it was one of their favourite ones to eat!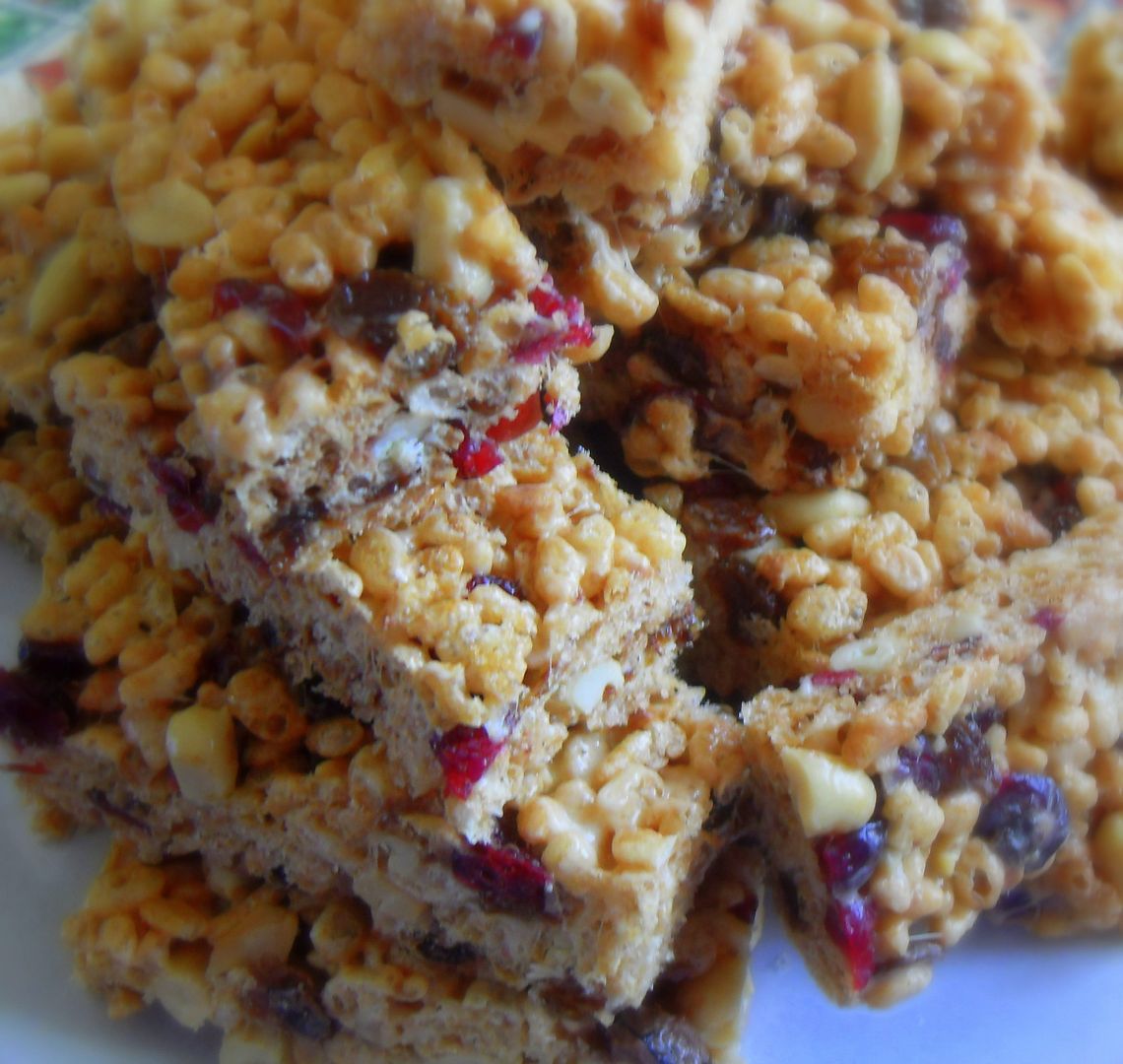 You know Rice Crispie squares don't have to be boring, unless you want them to be. You can throw in all sorts and they become exciting and somewhat nutritious!
Things like peanuts and raisins and cranberries.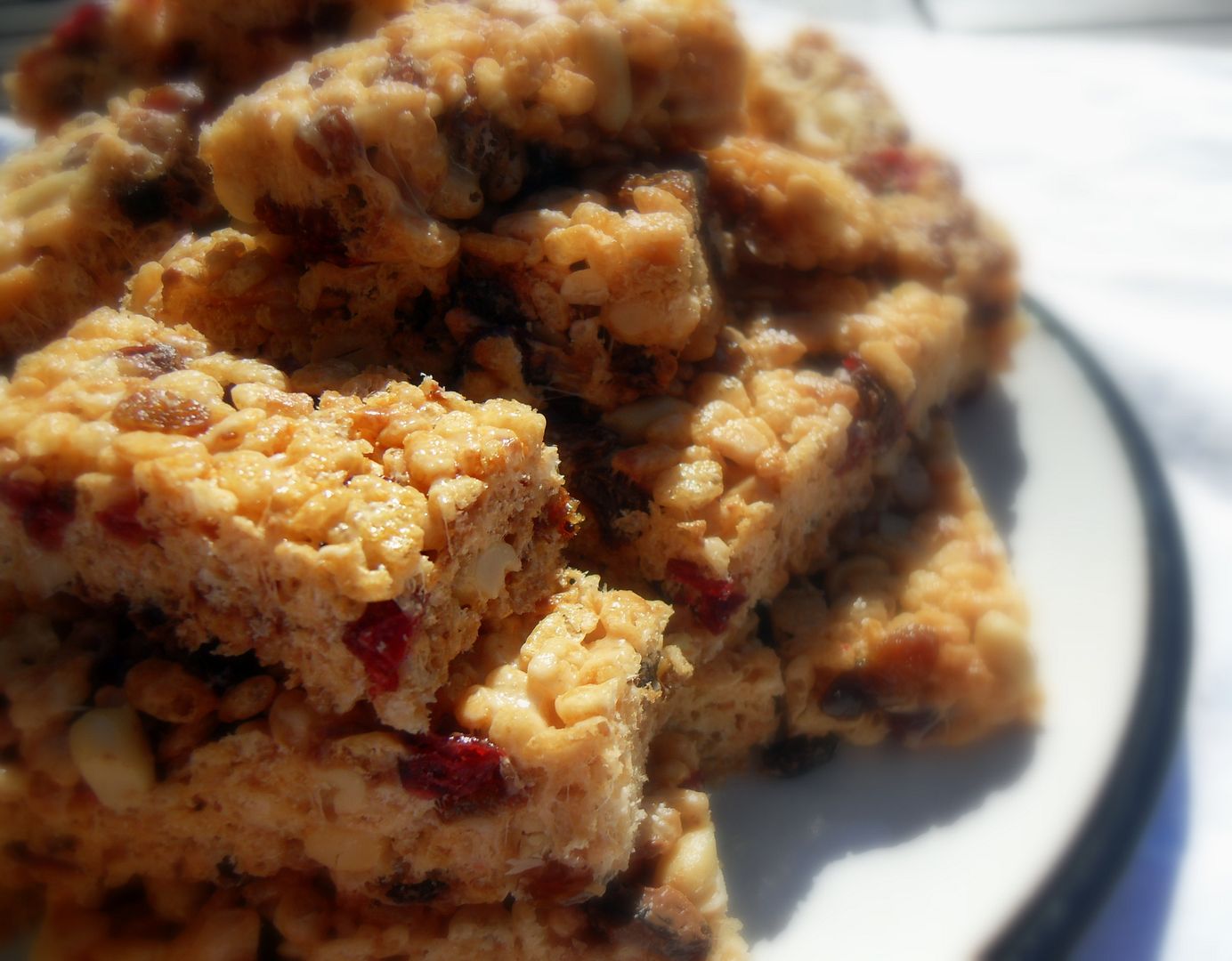 These beat the heck out of a sausage roll picked up at the corner shop any day of the week!
Psst!!! Big kids like them too . . .
I'm just sayin is all . . .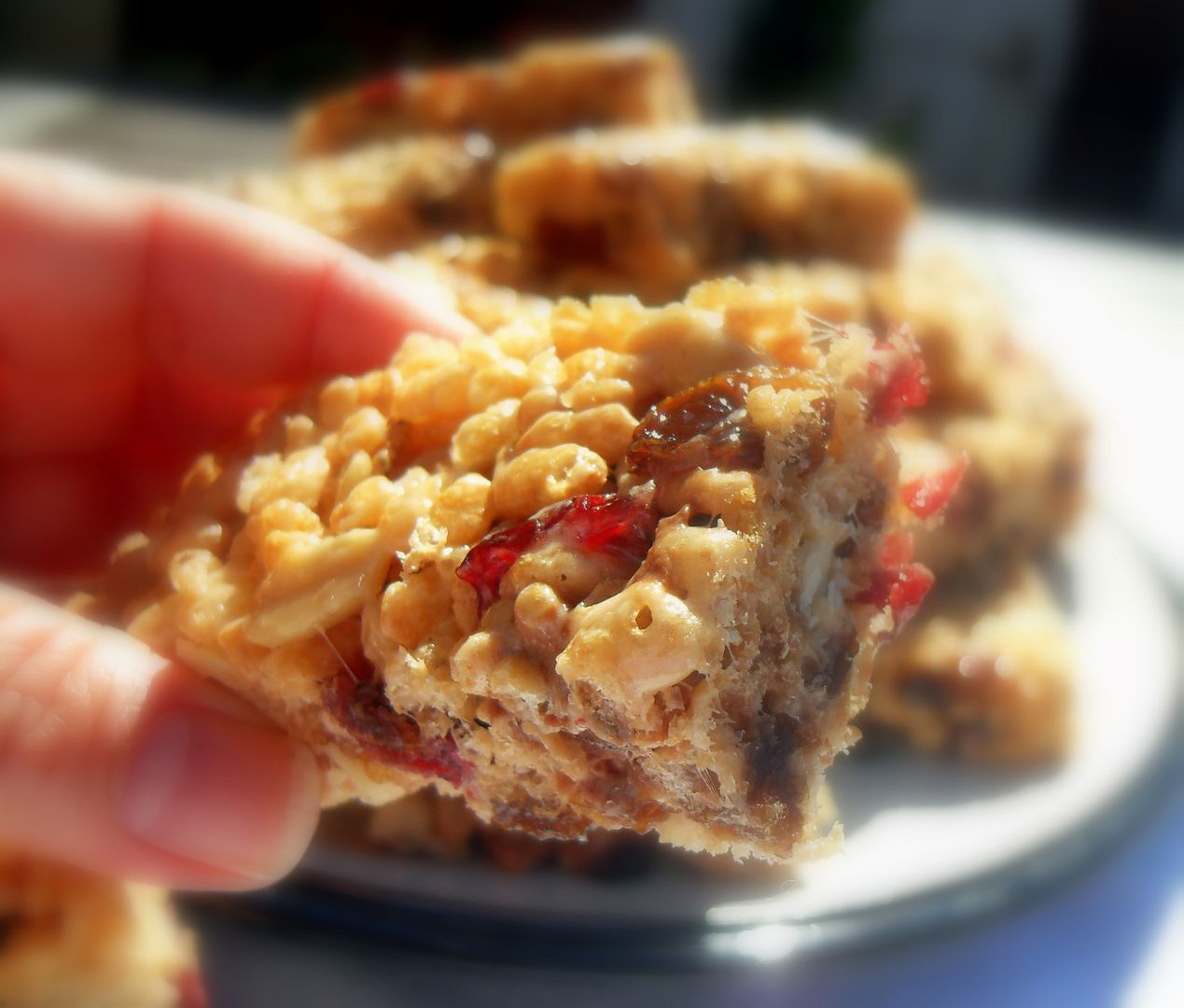 *Triple Threat Crispie Treats*
Makes about 12 bars
Printable Recipe
These are scrummy yummy and filled with peanuts, raisins and dried cranberries. If you like you can substitute half the raisins with chocolate covered raisins which makes them even more tasty!!
2 ounces butter (1/4 cup)
1 300g packet of white marshmallows (10 ounce package)
1 tsp vanilla
5 ounces of crisp rice cereal (4 cups)
5 ounces salted peanuts (1 cup)
100g raisins (1 cup)
100g dried cranberries (1 cup)
Butter a 9 by 13 inch pan well and set aside.
Melt the butter in a large nonstick saucepan over low heat until melted. Add the marshmallows and cook, stirring until the mixture is smooth and the marshmallows have melted. Remove from the heat and stir in the vanilla. Stir iin the rice cereal, panuts, raisins and cranberries, mixing them all in well. Spread in the prepared pan, pressing the mixture in evenly with lightly buttered hands. (This is the secret to keep the mixture from sticking to your fingers!) Cool completely before cutting into 3 by 3 1/4 inch bars.