I got to thinking this summer, that instead of doing everything festive-wise at the last minute like I always do, I would try to do one Christmas type of cookie at a time each Saturday during the months of September, October, November and December, giving me twelve different bakes that I could store in the freezer until the big day. This would give me lots of options for putting on the festive Christmas Baking Trays I like to give out during the holidays and I wouldn't be as stressed. I am already a week behind, but here is this week's offering. Peppermint Petticoat Tails!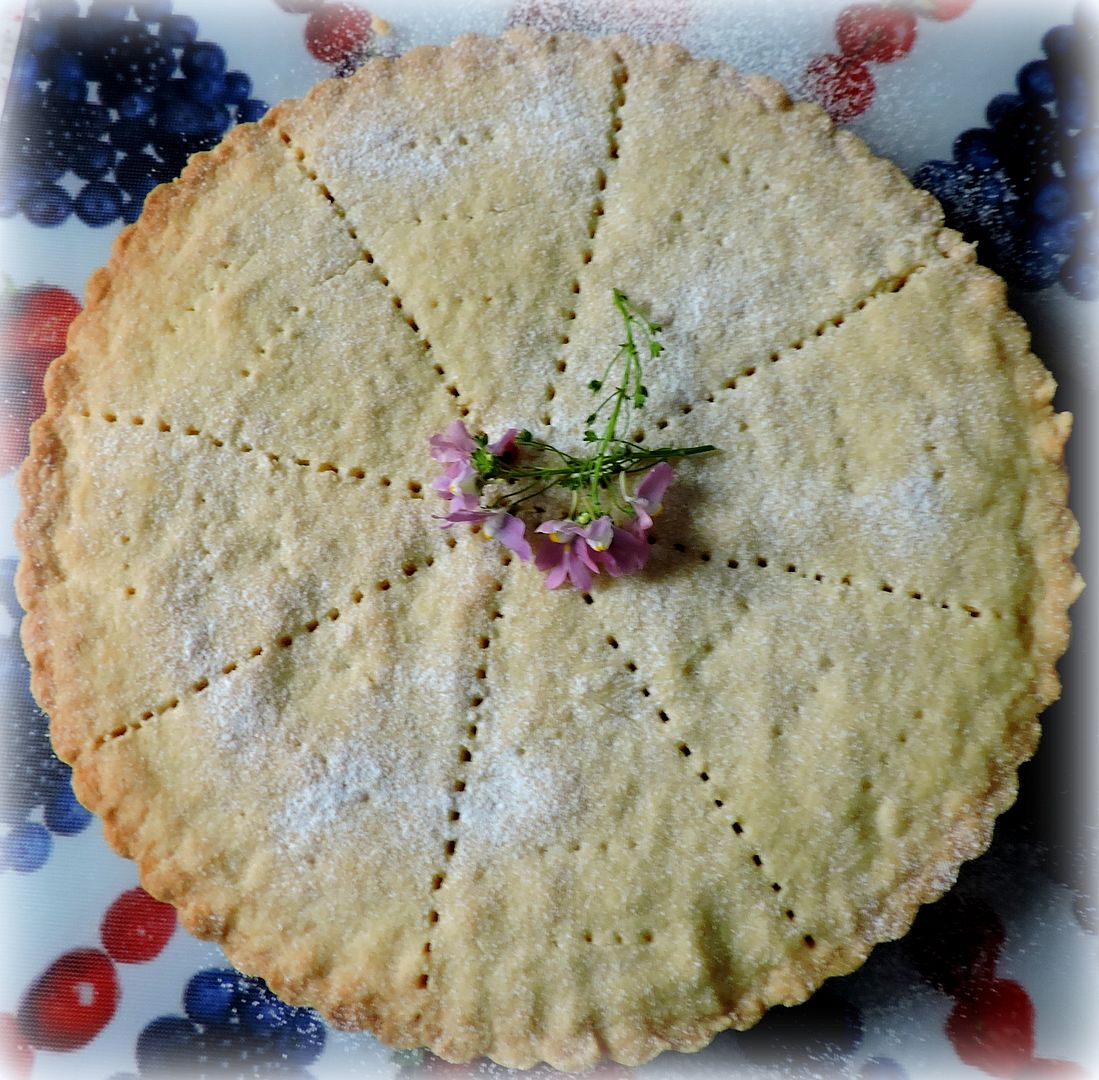 Beautifully buttery and crisp shortbread triangles, flavoured with peppermint. I'll admit that they don't look very festive yet . . . but they will come Christmas time as I plan on drizzling them with a chocolate and peppermint drizzle which will dress them up beautifully.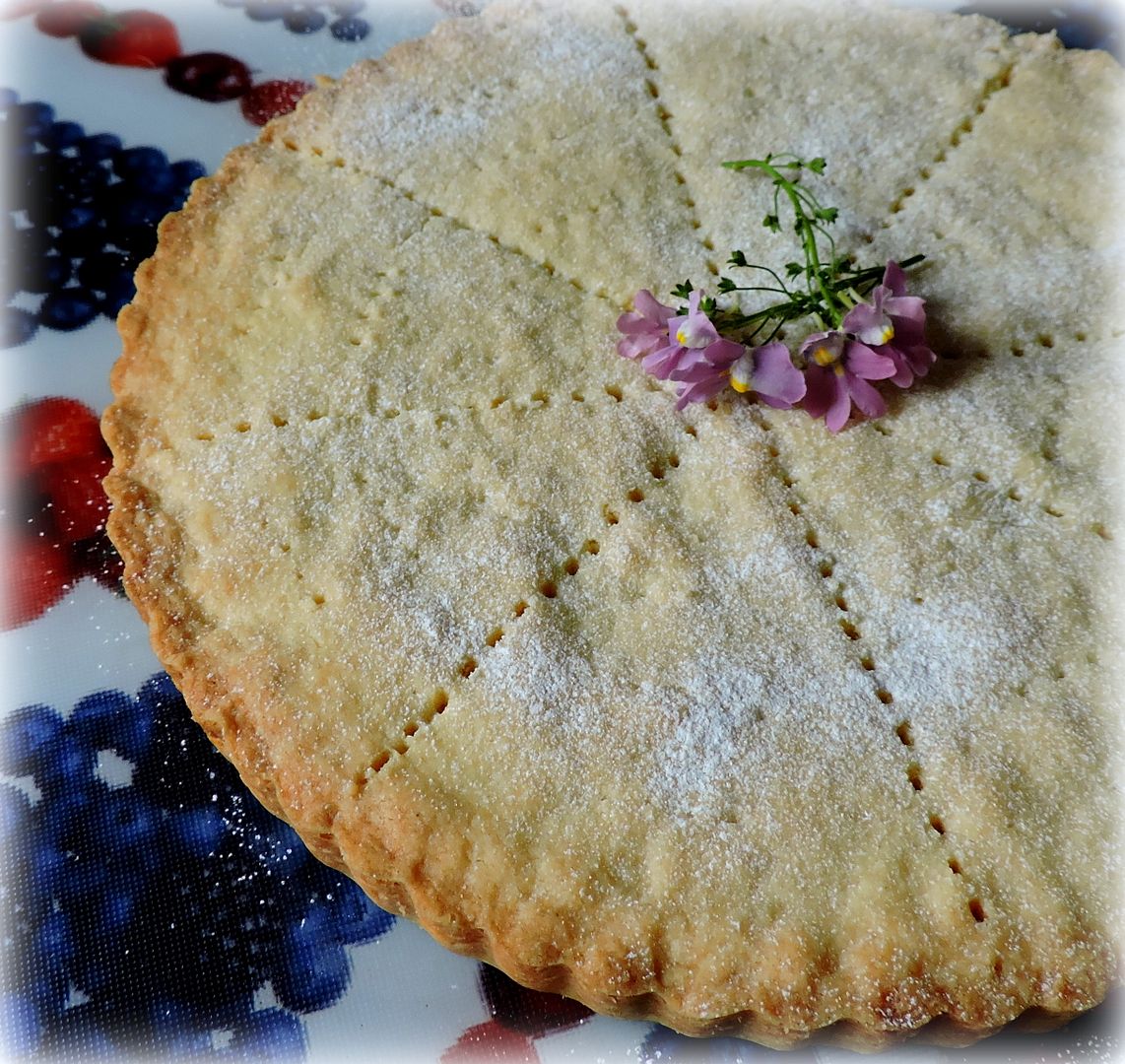 You can leave the peppermint flavouring out if you wish, giving you a plain shortbread petticoat tail, but I thought peppermint would give them a lovely festive touch.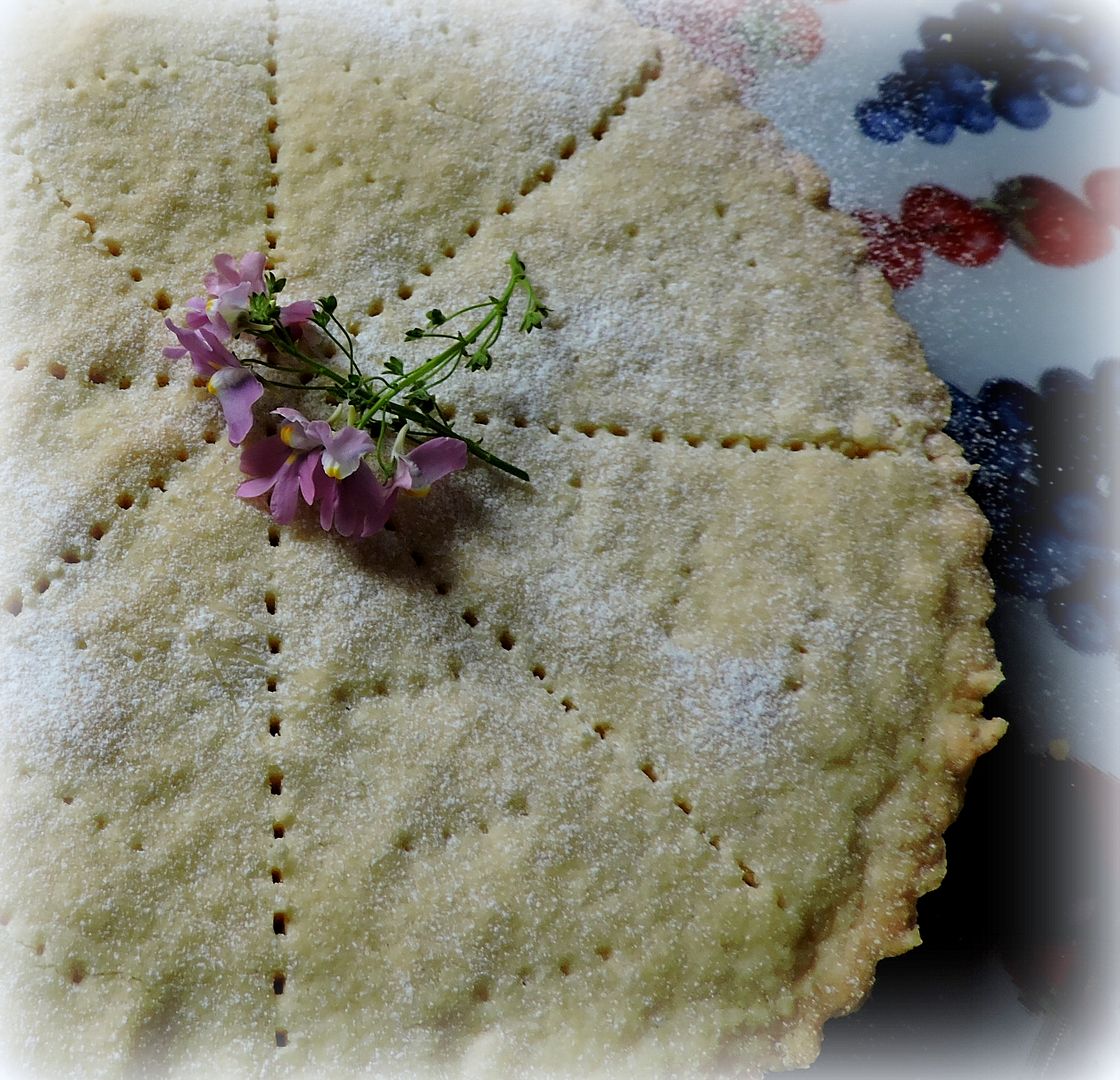 You do NOT want to know the calorie count of one of these. Trust me. Let it suffice to say these are not healthy nor are they low fat. They're crisp and BUTTERY! Scrumptiously so.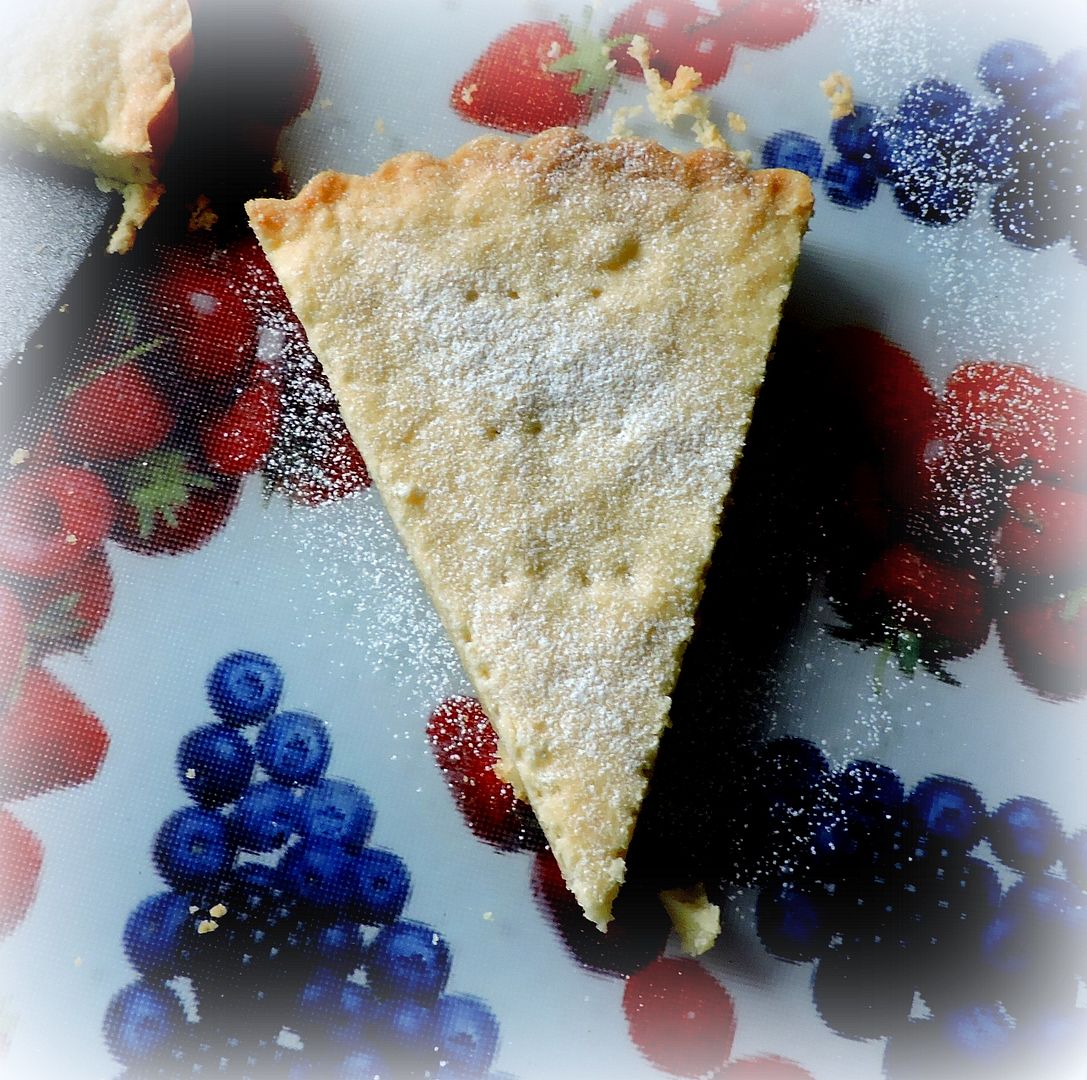 Can you imagine a wheel of these, nestled amongst festively coloured tissue paper in a box for the holidays? Tied up with red, green and white curling ribbons?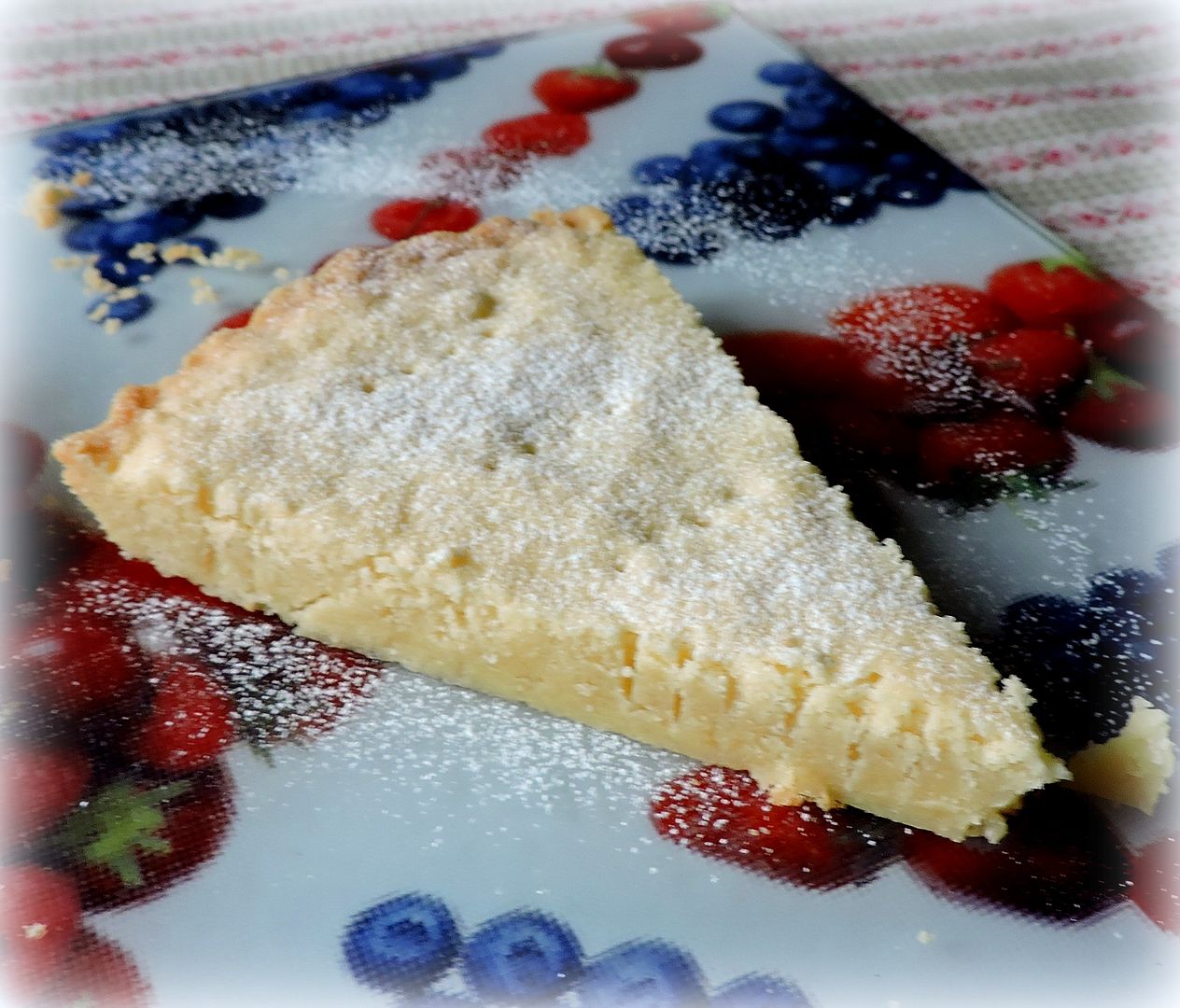 What friend or neighbor wouldn't smile broadly as such a gift! You can bake several of these ahead and freeze them, tightly wrapped until the day you want to give them away. Guaranteed to make you popular.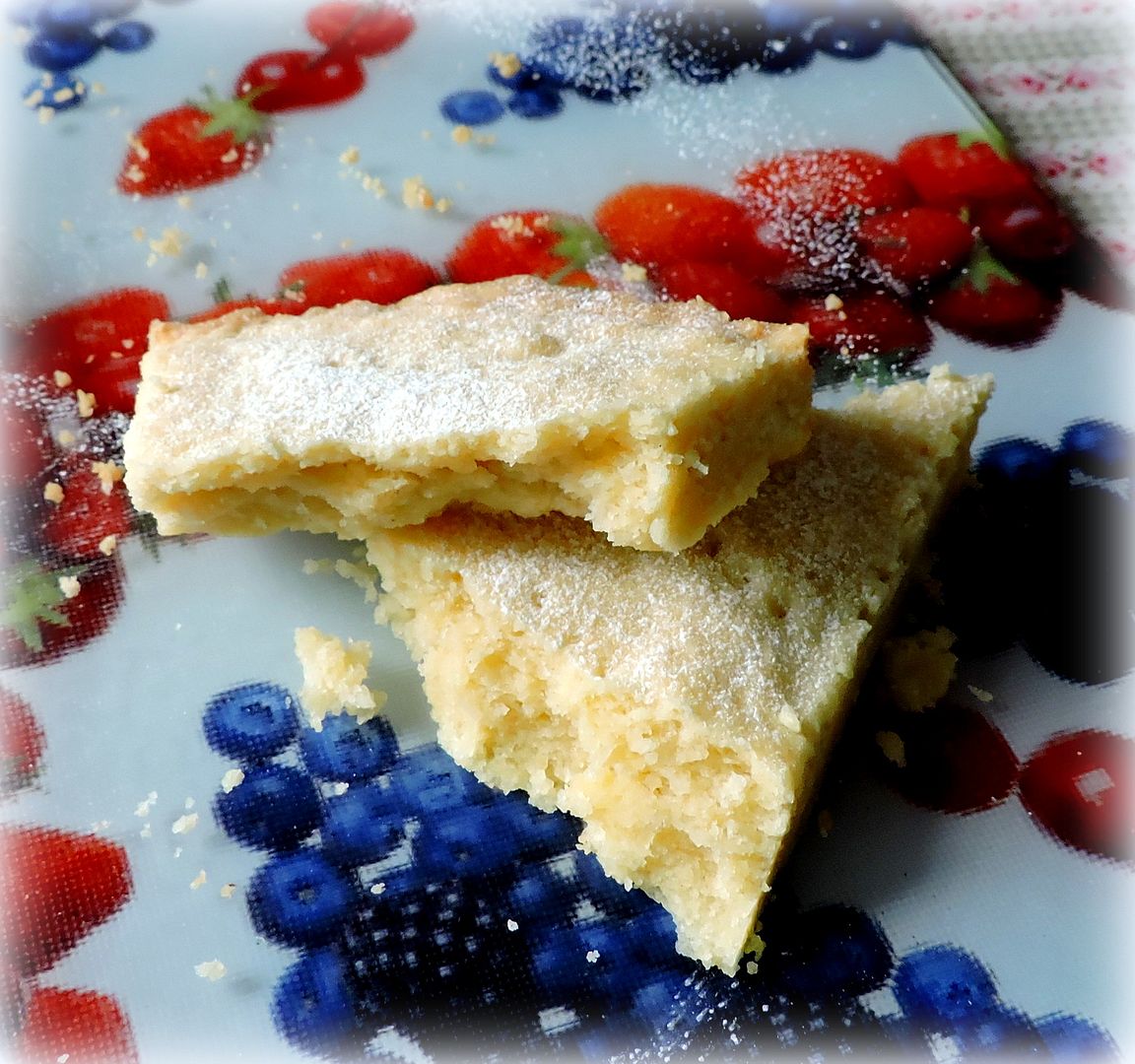 But even if you didn't want to give any away, you could just bake yourself a wheel now, to enjoy this weekend with a nice hot cuppa. It will feel like a tea party. Crisp shortbread and a nice hot drink Heaven must be filled with pleasures such as this.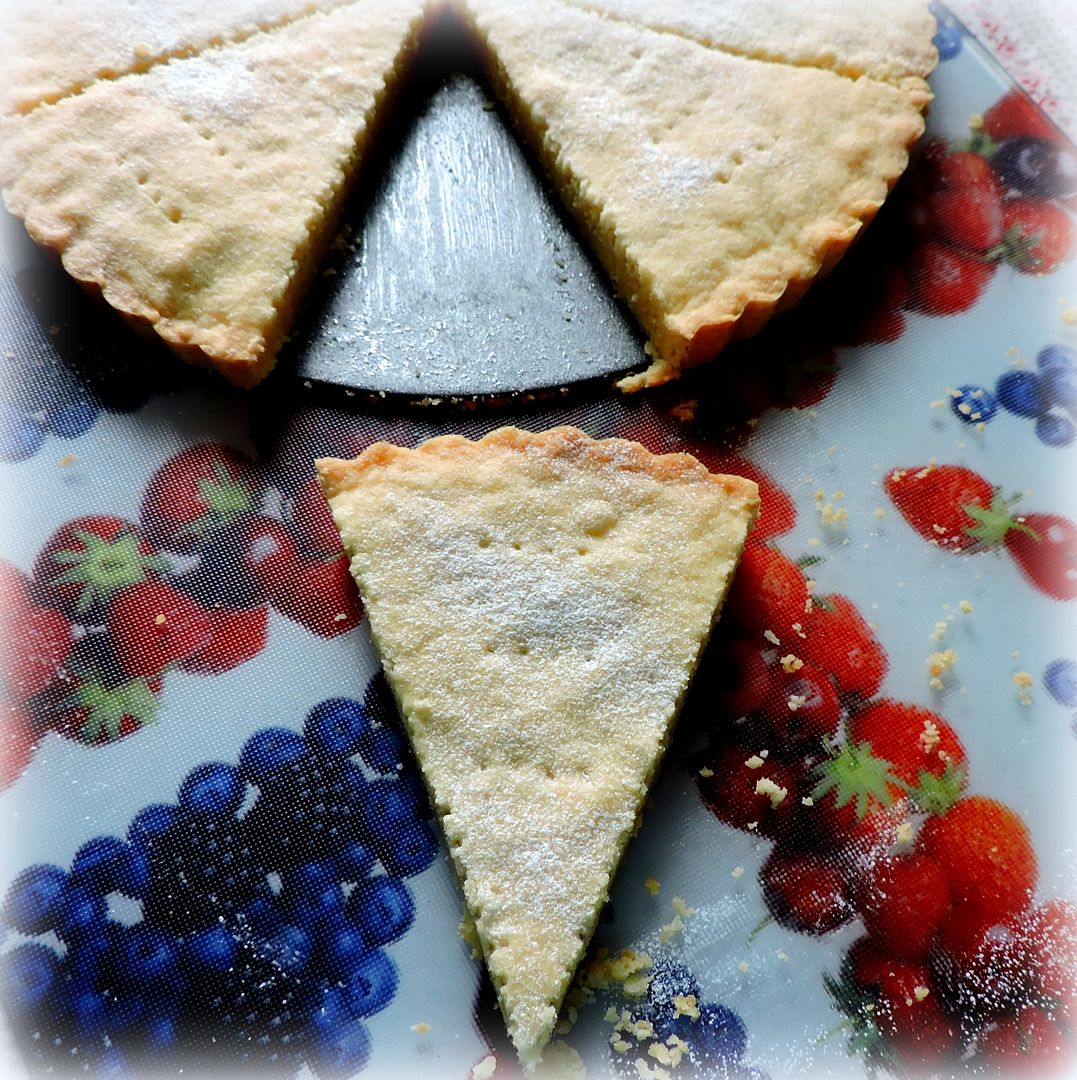 *Peppermint Petticoat Tails*
Makes 8 servings
What afternoon tea would be complete without shortbread Petticoat Tails. These are just that little bit more special with the addition of peppermint flavour. Of course you can leave it out if you prefer yours plain. Short and buttery. Delicious!
250g butter, at room temperature (9 ounces or 1 cup plus 2 TBS)
100g caster sugar (1/2 cup)
1/2 tsp peppermint extract
250g plain flour, plus extra for dusting (1 3/4 cup plus 1 TBS)
100g cornflour (2/3 cup cornstarch)
1/2 tsp salt
icing sugar to dust
Put the butter, sugar and peppermint extract into the bowl of a food processor. Blitz until the mixture is pale and creamy. Sift together the flour and cornflour. Stir in the salt. Tip the dry ingredients into the bowl of the food processor and pulse until the mixture begins to form small clumps. Tip out onto a lightly floured board. Bring the dough together into a ball without overworking it. Place into a 9 inch fluted tart tin with a loose bottom. Gently press out evenly in the tin using floured fingers and a light touch. Mark into 8 equal wedges with the tines of a fork.
Place into the refrigerator to chill for half an hour. Preheat the oven to 180*C/350*F/ gas mark 4.
Place onto a baking sheet and then bake in the preheated oven for 25 minutes, until golden brown and cooked through. Leave to cool completely on the tray. (I like to re-prick with a fork about five minutes after I remove it from the oven for each of breaking into wedges.) Allow to cool completely in the pan. Dust with icing sugar. Will keep nicely in a tightly covered tin for up to 5 days.
Note - You may freeze these tightly wrapped for up to three months.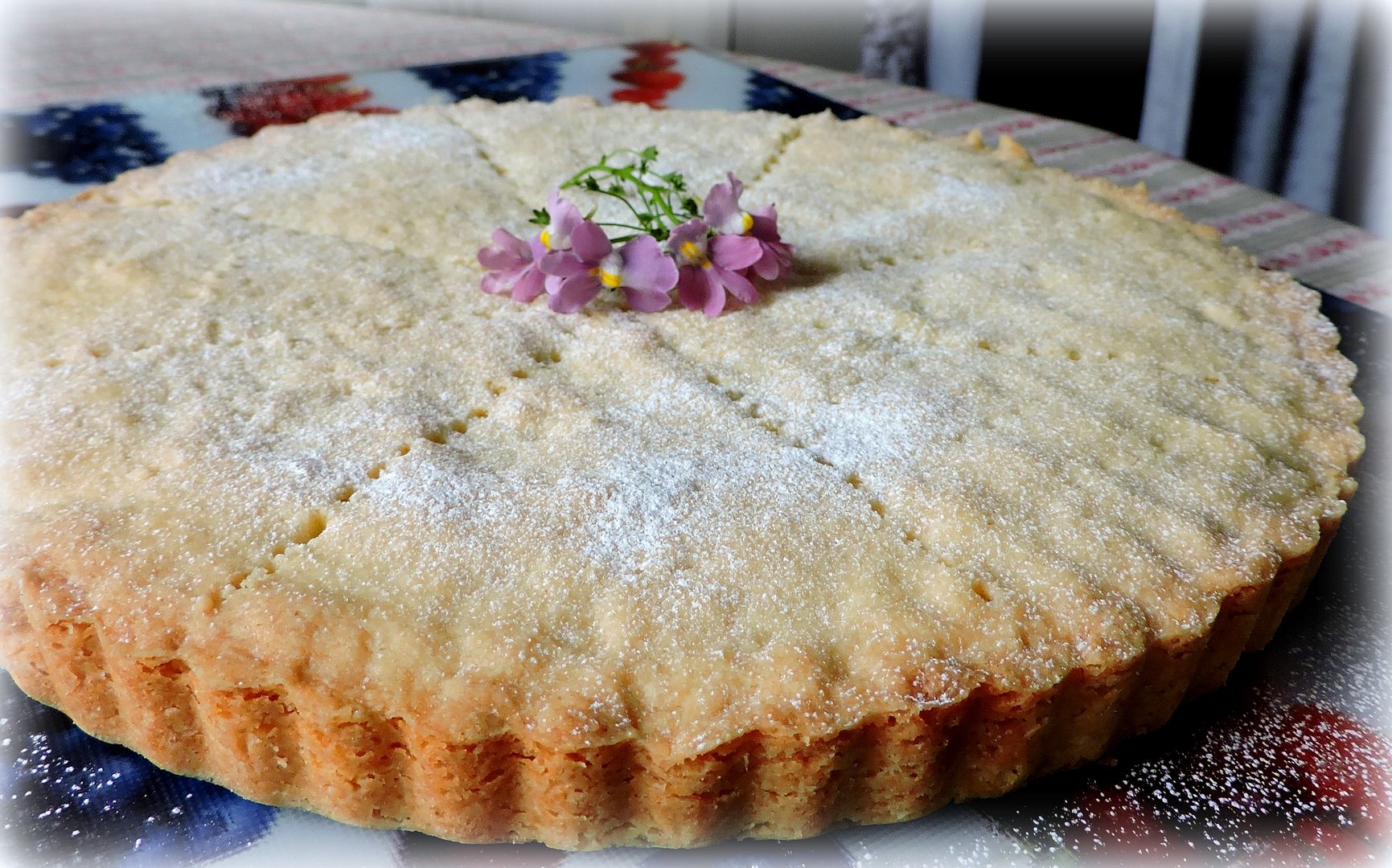 Bon Appetit!